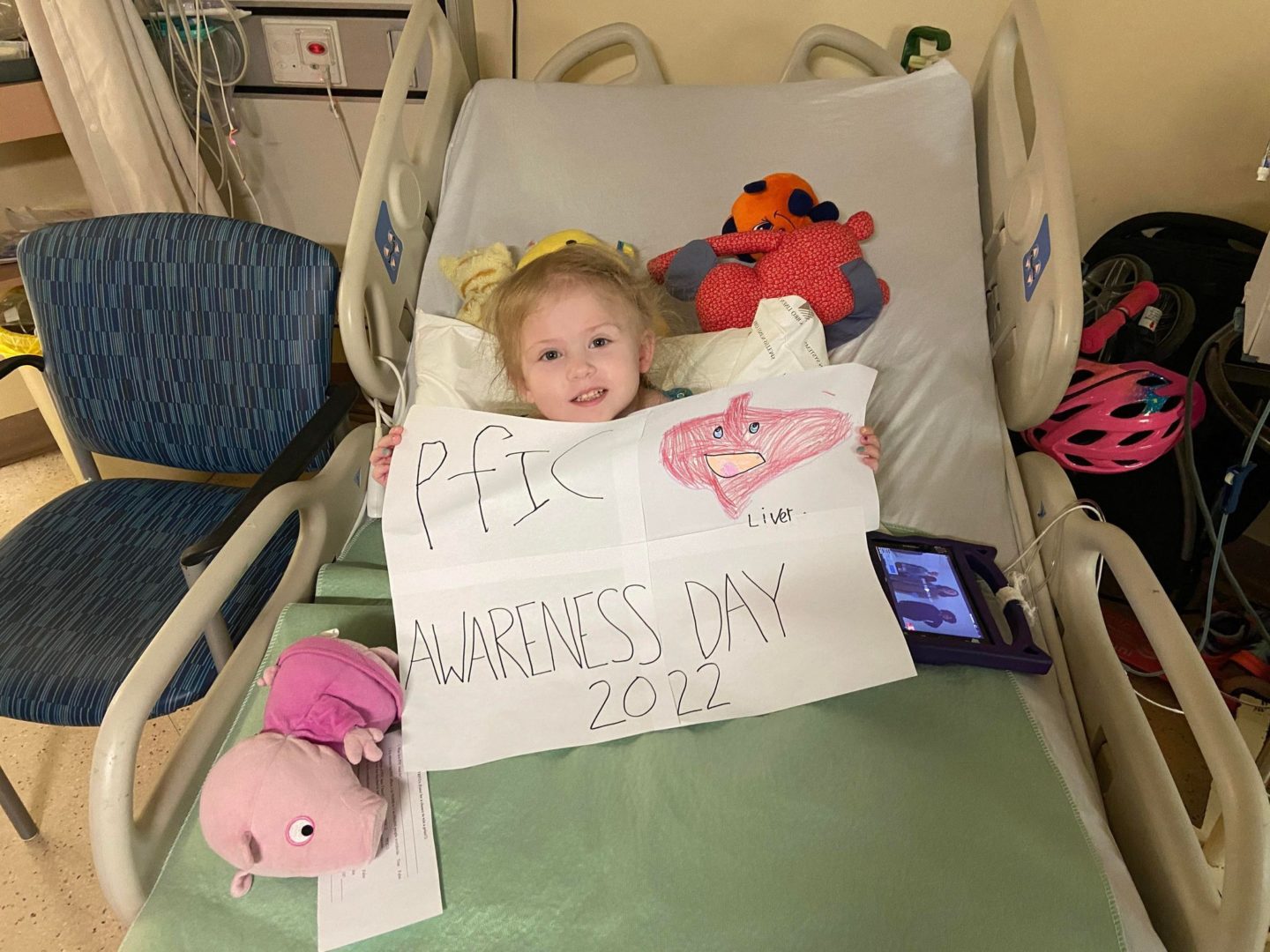 We saw a lot of wonderful awareness initiatives for PFIC Awareness Day 2022. The community also raised and donated $22,652 this year to help us fund research and continue our patient and family programs like Project REACH and our financial assistance program.
Raising awareness and fundraising is an integral part of a successful rare disease non-profit and we cannot thank the community enough for supporting our mission.
Learn about the awareness and fundraising opportunities this year by clicking the button below.
What Information was Shared?
Every year we create a shareable infographic for social media.
This year we decided to create a video! The video was seen by 4,267 people, shared by 74, and had wonderful comments from our community members. We hope that it reached many people who may not have known what the disease was because that is the spirit of raising awareness.
You can help do this next year by sharing 2023's infographic!
Fundraised
We raised a little under half of our goal to reach by the end of the year.
We had a very large goal going into PFIC Awareness Day this year and we did meet some challenges in raising as much money as we have in the past. That isn't going to stop us though! Thank you to everyone who fundraised and donated for awareness day this year. You helped us take a big chunk out of our lofty goal of $50,000. We extended this goal thru the end of 2022 in hopes that we can reach it.
The largest contributor to our fundraising this year were community donors! Thank you to all who donated to support our mission.
Community Photo Wall
We also had some amazing pictures submitted from community members to create out Community Photo Wall.
If you would like to be in the Community Photo Wall please do so. Click the button below.