Our third annual PFIC Awareness Day was amazing! Thanks to your generous support, we raised $26,163.34 for PFIC! Although, $10,000 of that was matched for a grand total of $36,163.34! This was a little less than 2020, but YOU, the community, raised more money than 2020 by $3,000. Because of you, the PFIC Network was able to award our first ever Research Grant and kickstart our Research Grant Program. The $30,000 grant was awarded at the beginning of 2022 to support a research project around itching in PFIC patients. Your generous support also has provided hope for more resources, more education, better treatment options, and more research in order to improve the quality of life of PFIC patients worldwide.
Raising awareness and fundraising is an integral part of a successful rare disease non-profit and we cannot thank the community enough for supporting our mission.
Learn about the awareness and fundraising opportunities this year by clicking the button below.
What Information Was Shared
Every year we create a shareable infographic for social media.
This years infographic was seen by 7,000 people, shared by 75, and had 21 comments from our community members. Out of the 7,000 that saw this post, we hope that many were first timers that had not heard of PFIC before. Educating about the disease is what we enjoy most.
Treatment is Uncertain
Every patient is unique.
Fundraised
Fundraising is not possible without amazing supporters like you!
Last year we raised over $30,000, which was our goal. We had a very generous donor provide a $10,000 matching donation that was used in our new Research Program.
The biggest contributor to this goal were community member fundraisers. When you share your story as a parent/caregiver, a patient, or a family member you are creating a personal connection with those that give to you. Thank you to everyone who made this goal possible.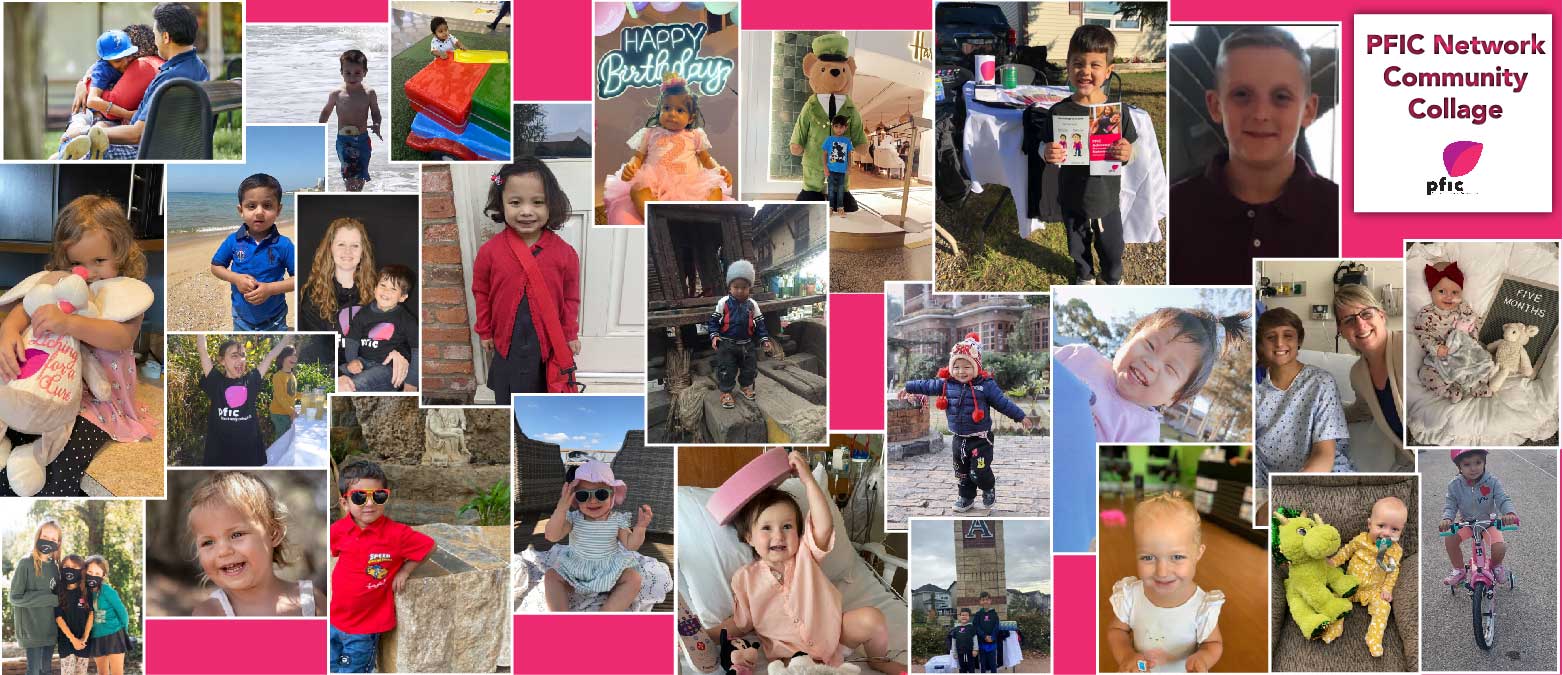 Community Collage
We also had some amazing pictures submitted from community members to make this Community Collage!
If you would like to be on the collage or just submit a picture for this year please do so. Click the button below.
Thank you to those who supported PFIC Awareness Day!!!!!
Corporate and Small Business Sponsors
PFIC Community Fundraising Supporters
We had countless donors this year, and we are grateful for each and every one of you! We respect donor anonymity, but if you would like us to show our gratitude for your support on this page, please contact us and we will add you to this list!