The presenters of the PFIC Family & Scientific Conference 2023
Dr. Thomas Falguieres, PhD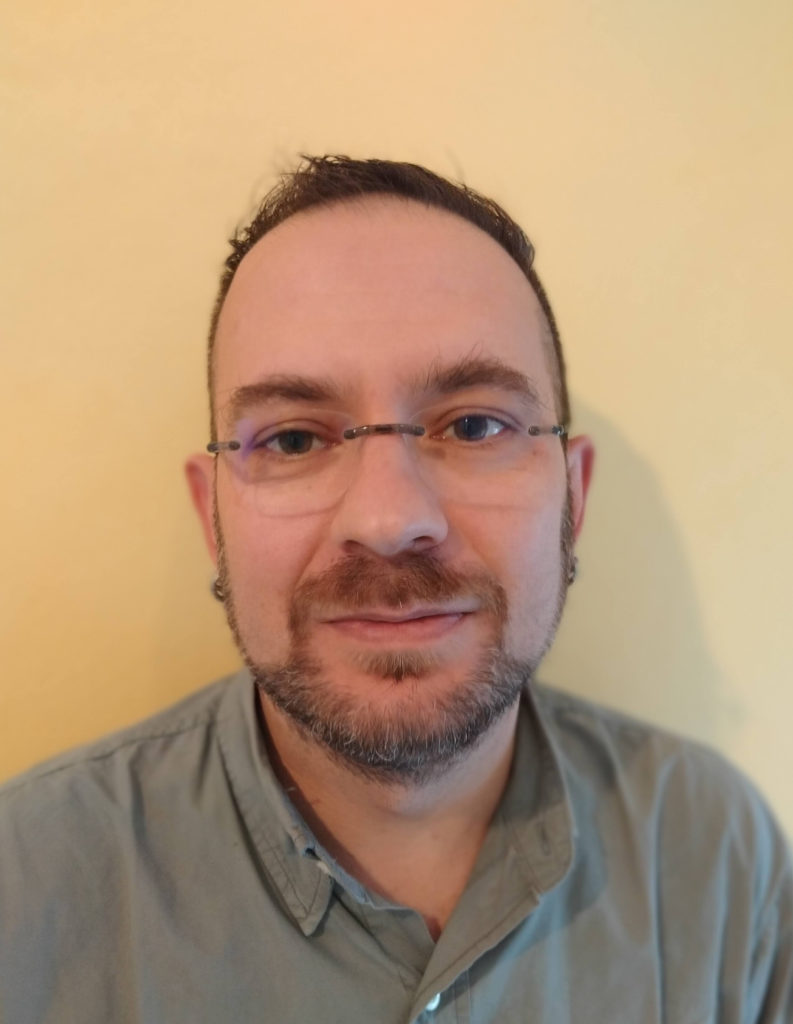 French National Institute for Health and Medical Research
University Paris-Saclay
Thomas Falguières serves as a research scientist for the French National Institute for Health and Medical Research (Inserm) at the University Paris-Saclay (Orsay, France). With a strong background in cell biology and physiology, he received his Ph.D. degree at the University Paris-Saclay (formerly called University Paris-Sud) for his work on the molecular mechanisms regulating the intracellular traffic of bacterial toxins in cell models. After two post-doc internships in Geneva (Switzerland) and Paris (France), he obtained a tenure-track position from the Inserm. His work is dedicated to the study of the pathobiology and targeted pharmacotherapies of canalicular ABC transporters, which are defective in patients with rare and severe forms of genetic cholestasis, such as progressive familial intrahepatic cholestasis.
Antonia Felzen, MD/PhD Candidate
Beatrix Children's Hospital of the University Medical Center Groningen
Antonia Felzen is an MD/PhD candidate at the department of pediatric gastroenterology and hepatology at the Beatrix Children's Hospital of the University Medical Center Groningen in the Netherlands. She has received her Bachelor of Medicine with honors and the distinction cum laude at the University of Groningen, after which she decided to pursue her research activities in the form of a PhD, in parallel to her medical studies. Her PhD research focuses on rare genetic liver diseases and especially the PFIC spectrum. Since 2019, she has been working on the NAPPED consortium, a global registry of patients with Progressive Familial Intrahepatic Cholestasis, in order to gain new insights into the course of the different PFIC subtypes. Together with Dr. Henkjan Verkade, Dr. Bettina Hansen, and MD/PhD candidate Mark Nomden, she is co-founder of the new global prospective databank TreatFIC, which launched in 2023. The main purpose of TreatFIC is to prospectively determine the natural history of PFIC patients in the era of new PFIC medications, including their long-term safety and efficacy. She is combining this clinical research with fundamental studies in newly generated PFIC mouse models to investigate the responsiveness of specific genetic mutations to (existing or novel) medical treatments.
Since 2022, Antonia has also been appointed as president of the European MD/PhD association (EMPA), which aims to connect young clinician scientists across Europe and to promote early exposure to research within the different European medical curricula.

Dr. Emmanuel Gonzales, PhD
Bicêtre Hospital of the APHP
University Paris-Saclay
Emmanuel Gonzales is a pediatric hepatologist at the Bicêtre Hospital of the APHP. University Paris-Saclay. He studied Medicine at the University Pierre et Marie Curie in Paris. He performed his residency in pediatrics in Paris and received his Medical Degree in 2006. From 2006 to 2009, he was a PhD student with Laurent Combettes (Inserm & Université Paris-Sud, France) and Jonathan Dranoff (Yale University, USA) and studied the role of purinergic signaling in liver regeneration and fibrosis. In 2010, he obtained his PhD degree in cellular and molecular biology at the University Paris-Sud.
Since 2009, Emmanuel Gonzales combines clinical work as a staff member of the pediatric hepatology and liver transplantation Unit, headed by Emmanuel Jacquemin, with clinical and fundamental research projects at the University Paris-Saclay mainly in the field of genetic cholestatic diseases. He was appointed full professor in 2015. Since 2017 he is coordinating the French reference network for rare pediatric liver diseases. His current research projects involve rare pediatric liver diseases (genetic cholestasis, biliary atresia, vascular liver diseases) and liver transplantation. He has coauthored more than 80 peer-reviewed publications in the field of pediatric hepatology. In 2012, he received the Pediatric Research Award of the American Association for the Study of Liver Diseases (AASLD). Since 2020 he is a member of the Hepatology Committee of the European Society for Paediatric Gastroenterology Hepatology and Nutrition (ESPGHAN).
Dr. Paula Hertel, MD
Texas Children's Hospital
Baylor College of Medicine
 Dr. Hertel's clinical and research expertise focus on pediatric liver disease.  In her clinic, she cares for infants and children of all ages with liver transplants and with liver diseases including biliary atresia, idiopathic neonatal hepatitis, progressive familial intrahepatic cholestasis (PFIC), Alagille syndrome, fatty liver disease, and a multitude of other rare, and often poorly understood, disorders.  Dr. Hertel oversees several long-term research studies conducted at Texas Children's that are part of an NIH-funded multicenter human subjects research effort entitled "ChiLDREN", which was designed to combine the research efforts of major pediatric centers in the U.S. and in Canada to better understand biliary atresia and other pediatric liver diseases.  Within the network, she is currently participating in analysis and publication of findings relating to children with neonatal liver disease of unknown cause and PFIC.
Lara Longpre
Chief Development Officer
Mirum Pharmaceuticals Inc.
Lara Longpre joined Mirum in 2018 as Chief Development Officer with responsibility for program leadership, regulatory affairs, clinical operations, and biometrics.  She brings more than 29 years of experience in the biopharmaceutical industry developing innovative and complex therapies.
 
Prior to Mirum, she served as chief operating officer at MedGenesis Therapeutix and Jennerex Biotherapeutics where she held responsibilities for program management, alliance management, clinical operations, technical operations, regulatory affairs, and quality assurance. She previously held several leadership roles in Contract Research Organizations including PRA International and CroMedica International where had responsibility for clinical operations and project management, global regulatory affairs, and proposals & contracts.
 
Lara received a Master of Medical Science degree from Harvard Medical School, an M.B.A. from Queen's University in Ontario, Canada, and her undergraduate degree in biology from Cornell University.
Dr. Gitta Lubke, PhD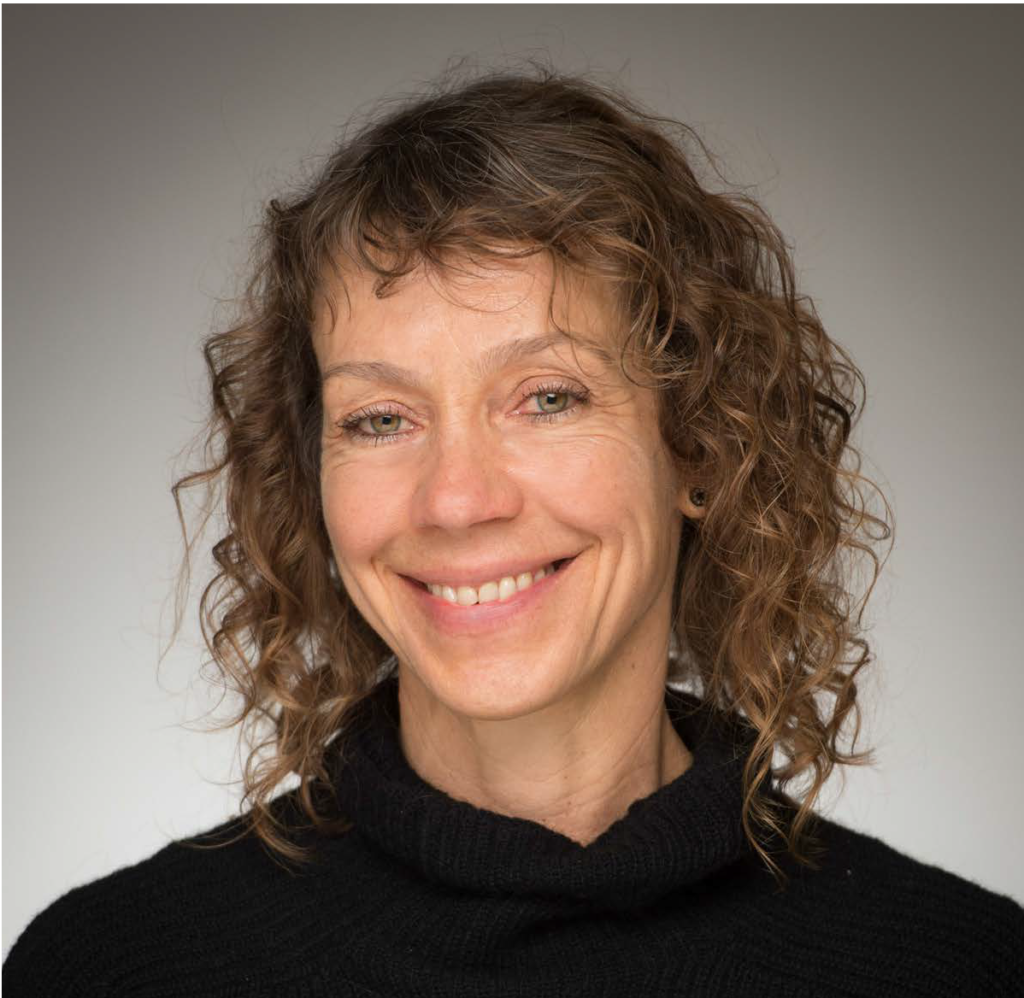 Professor Emerita
Notre Dame University
PFIC Network Science Advisor
Gitta Lubke's research interests are in general latent variable modeling and data mining. In addition to the challenges of analysing complex human behavior such as psychiatric disorders, she is interested in the analysis of genetic data. Gitta works with the PFIC Network as a Science Advisor to help develop a quality research program, write grant proposals, and develop a patient registry.
Dr. Caitlin Shneider, M.A.
Doctoral Candidate
Department of Psychology at Georgia State University
Caitlin Shneider, M.A. is a Clinical Psychology Doctoral student at Georgia State University. She received a Bachelor of Arts from the University of Michigan, earning an Honors appointment in Biopsychology, Cognition, and Neuroscience. Her research interests center around resilience factors that promote child and parent adjustment to and coping with pediatric chronic diseases; more specifically, she is interested in children's and parents' cognitive appraisals of their disease experience (e.g., diagnosis, symptoms) and how this influences adherence to medical regimens and health-related outcomes. As part of her master's thesis, Caitlin examined the influence of child pain catastrophizing and parent response to pain on psychosocial and functional outcomes for youth with Sickle Cell Disease; before starting graduate school, Caitlin conducted research at Children's National Hospital in Washington, D.C. with parents of young children newly diagnosed with type 1 diabetes. In addition to pediatric type 1 diabetes, she has conducted research with various other pediatric populations including solid organ transplant, oncology, sickle cell disease, food allergy, and congenital heart disease. She plans to continue to investigate cognitive resilience factors in her dissertation, in which she will examine how adolescents adaptively integrate their chronic disease into their identity.
Dr. Ben Shneider, MD
George Peterkin Endowed Chair and Head of the Section of Pediatric Gastroenterology, Hepatology and Nutrition at the Baylor College of Medicine and Texas Children's Hospital
Benjamin L. Shneider, MD is the George Peterkin Endowed Chair and Head of the Section of Pediatric Gastroenterology, Hepatology and Nutrition at the Baylor College of Medicine and Texas Children's Hospital.  Dr. Shneider is a Pediatric Hepatologist actively involved in clinical and translational investigations of pediatric liver diseases. His interest in Pediatric Hepatology was sparked during medical school at The University of Chicago. He completed a residency in Pediatrics at The Children's Hospital, Boston with subsequent fellowship training in Pediatric Gastroenterology/Hepatology at the Yale University. He served as the Director of Pediatric Hepatology at the Mount Sinai School of Medicine for nine years and at the University of Pittsburgh School of Medicine for seven years, until his recruitment to Texas Children's Hospital and the Baylor College of Medicine in 2015.  Dr. Shneider is a member of the American Society of Clinical Investigators and the American Pediatric Society.  

Dr. Jim Squires, MD, MS
Professor, University of Pittsburgh School of Medicine
Pediatric Hepatologist & Gastroenterologist, Children's Hospital of Pittsburgh
James E. Squires MD, MS is a pediatric hepatologists and is certified in pediatric gastroenterology and advanced/transplant hepatology by the American board of pediatrics. He is an Associate Professor in Pediatrics and is the Associate Director of Hepatology and the Program Director for the Advanced/Transplant Hepatology Fellowship at the University of Pittsburgh School of Medicine. He received his medical degree from University of Texas and completed his residency followed by his fellowships in Pediatric Gastroenterology and Advanced/Transplant Hepatology at Cincinnati Children's Hospital Medical Center.

Dr. Squires remains active in both clinical and research pursuits. He is a co-investigator in the Children Liver Disease Research Network, an NIH funded consortium working to improve the lives of children with rare cholestatic liver diseases. He is also a member of the Society of Pediatric LIver Transplant, a multifaceted organization focused on improving outcomes for children receiving liver transplantation. He is the Clinical Lead for the Starzl Network for Excellence in Liver Transplantation, a novel learning health network of leading pediatric transplant institutions committed to continuous improvement until every child can achieve a long and healthy life and has received funding from the Patient-Centered Outcomes Research Institute to advance this work. Other current interests include metabolic liver disease, acute liver failure, and liver transplant.
Dr. Richard Thompson, MD, PhD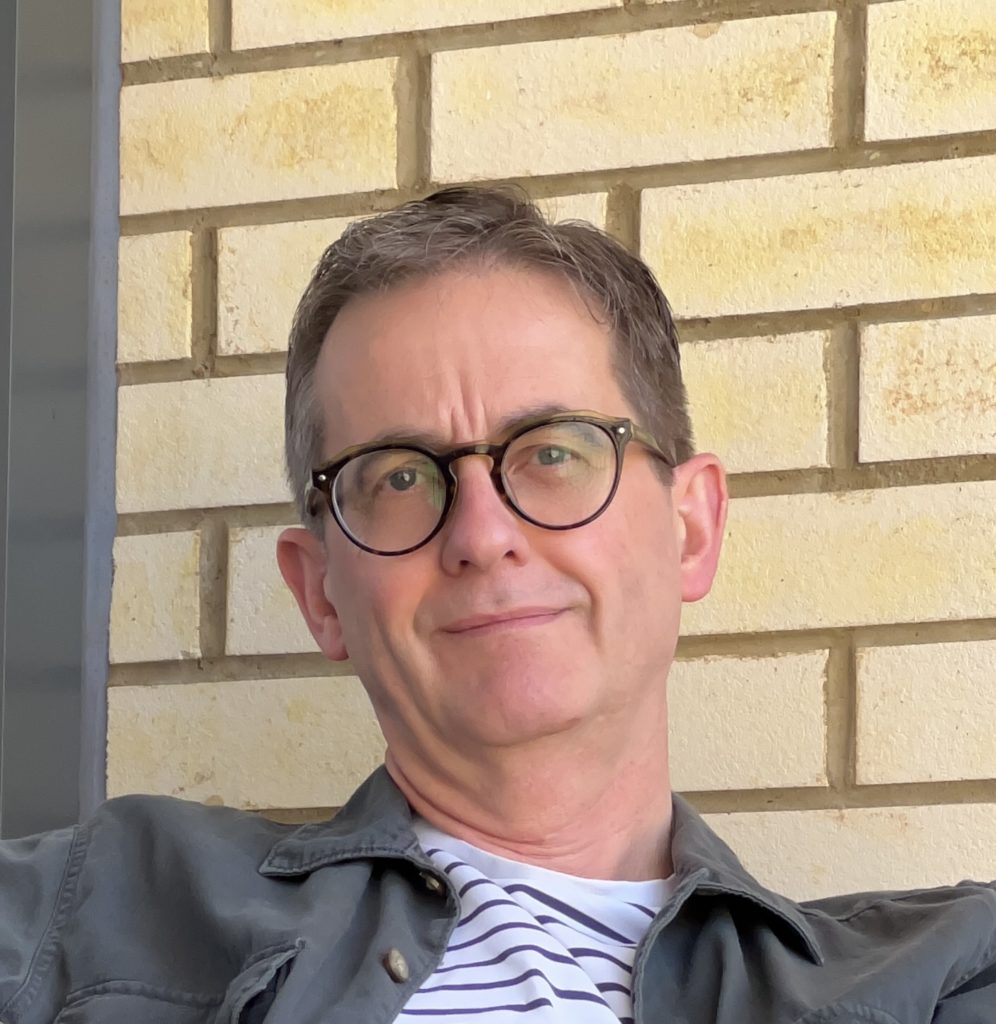 Professor, Kings College London
Kings College Hospital
Dr. Thompson specialises in paediatric liver disease. In particular he is interested in genetic disease, both in children and adults. His group have identified several disease genes, and have established important genotype/phenotype correlations. He is also the Clinical Lead for the Liver Molecular Genetics service. Dr. Thompson is also a Professor of Molecular Hepatology at King's College London.  
Dr. Greg Tiao, MD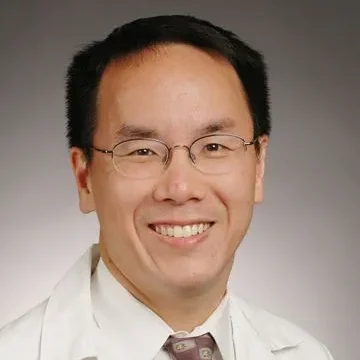 Cincinnati Children's Hospital
Director, Division of General and Thoracic Surgery
Frederick C. Ryckman Chair in Pediatric Surgery
Dr. Greg Tiao is a pediatric and pediatric abdominal transplant surgeon, his focus is on hepatobiliary (liver and biliary system) disease, pediatric surgical oncology (especially liver tumors) and solid organ transplantation. While working with patients has been a major focus, he also has established and contributed to bench and clinical research programs developing new treatment strategies to improve outcomes in the care of children afflicted with chronic liver disease and liver tumors. Because of these programs, we use the most cutting-edge approaches in the treatment algorithms of patients.

In his bench research program, we are seeking to understand the pathogenic basis of biliary atresia. From a clinical research standpoint, he developed and lead an international clinical research trial focused on the liver tumors hepatoblastoma and hepatocellular carcinoma. With this information, we hope to develop new treatment strategies to alter the disease course and reduce the need for liver transplantation.

Dr. Tiao holds the honorary chair named after the founder of the liver transplantation program at Cincinnati Children's, Dr. Frederick C. Ryckman.  He speaks Mandarin and his last name in Chinese is derived from the character used to describe a knife, which is quite appropriate!
Lauren Wilkinson
Patient Advocacy
Albireo Pharmaceuticals
Lauren Wilkinson, representing Patient Advocacy for Albireo, an Ipsen Company has over 14 years of experience partnering with patients in both non-profit and biopharmaceuticals. She has dedicated her career to building trusted and supportive partnerships within the patient community, while ensuring the patient voice is being heard to further rare disease research. Lauren has worked hand-in-hand with communities including the Muscular Dystrophy Association, Friedreich's Ataxia Research Alliance and the National Ataxia Foundation.